A
We use cookies to improve your user experience and provide you with customized advertising. If you click "I Accept" or close this window to continue, we will assume that you agree to us using cookies in accordance with our Cookie Policy.
I ACCEPT
Racetrack Driving Experience
Rusty Wallace Racing Experience - Dominion Raceway - Woodford
-

August 2, 2020
d

THE DEAL

%

WHAT WE LOVE

YOUR TASTE: 5-lap Taste of Speed Racing Experience
YOUR QUALIFIER: 10-lap Qualifier Racing Experience
YOUR SHOOTOUT: 15-lap Shootout Racing Experience
YOUR RIDE: 3-lap Ride Along Experience
YOUR PREP: 2-hour experience includes pre-race orientation and instruction
YOUR OPTION: Purchase now. You or your gift recipient can register & choose a date later

THE RIDES: All cars used previously in one of the two top racing series
THE EXPERIENCE: Largest Racing Experience in the country over 55 locations
THE RUSH: No Pace Car, you set your speed, and passing is encouraged
THE POPULARITY: Over 200,000 participants in the last 4 years

y

DESCRIPTION

When & Where:

Sunday, August 2, 2020

*Track time selected during online reservation

Dominion Raceway

6501 Dominion Raceway, Woodford Rd

Woodford, VA 22580

Are you ready for the adrenaline pumping, heart-pounding thrills that only break neck speeds can deliver? The Rusty Wallace Racing Experience offers that and more. Your experience begins with some classroom instruction and race theory devised by the stock car champion, Rusty Wallace himself. Then you're off to crawl through the window, strap in, and tear out in the Rusty Racing rush of a lifetime. You can race for up to 15 record-breaking, window-shaking laps, right up until you see the checkered flag. Then grab your video and brag to your friends what its like to accelerate and corner on the track, just like the pros do. Or, you can buckle up and ride shotgun with a professional driver for a three-lap Rusty Wallace Ride Along in an authentic Sprint Cup car.

USEFUL INFO:

Online reservation required
Track time selected during online reservation
Must be 18 years of age or older with valid driver's license to participate in driving experience
No racing experience is required, but you must have a valid driver's license to participate
Must be 14 years of age or older to participate in the ride-along experience
Drive the racecar by yourself, no instructor riding shotgun
Experience includes a detailed driver orientation and instruction
All of your laps are hot laps and passing is allowed
The event last will last 2-3 hours for driving experiences and 1-2 hours for ride-alongs
Participants need to wear closed toe shoes & clothes that will be comfortable under the Driver's/Rider's suit
For either event you should show up 30 minutes prior to your scheduled time
This is a Weather Permitting Event
Reservations may be made immediately after purchase




H

LOCATION

c

THE FINE PRINT

Voucher codes are valid only for the 2020 event dates listed
Availability is limited; Rusty Wallace strongly requires that customers book within 45 days of purchase. Reservations are made online
Some locations may require an additional state tax upon registration and is not included in the price of your voucher
Experience is limited to one voucher per person, per day
May buy 6 additional vouchers as gifts
Must be 18 years of age or older with valid driver's license to participate in driving experience
Must be 14 years of age or older to participate in the ride-along experience
Height and waist restrictions apply; max height 6'4", max waist 52 inches
Sales tax not included and will be charged upon customer reservation
Voucher valid only for option purchased at designated track listed
This deal is non-refundable
Merchant cancellation/rescheduling policy of 30 days applies (In other words, customer cancellation or rescheduling on short notice can result in voucher forfeiture or a rescheduling fee. No refunds)
This is a Weather Permitting Event. You get 12 months to reschedule in the event of a weather cancellation
Laps may be forfeited for unsafe driving. (applies only to participants of the qualifier racing experience)
Merchant Terms apply: http://racewithrusty.com/terms/

Promotional value expires August 2, 2020 at 4:00 PM EDT

a

THE BUSINESS

Rusty Wallace Racing Experience

is the brainchild of businessman/racing Champion Rusty Wallace. Realizing that most people will never get the chance to race a real stock car, Rusty Wallace Racing Experience set out to create an environment where everyone could catch the action. "Our goal is provide the novice, to the most knowledgeable race fan, with an authentic racing experience they will never forget," states the website, and it's clear: Rusty Wallace Racing Experience specializes in adrenaline fueled experiences!
BUY NOW


Questions? Check out our FAQ or contact us by email.
o

877.827.5017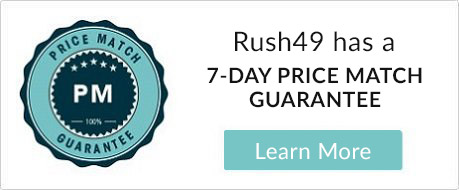 PEOPLE ALSO VIEWED THESE DEALS