A
We use cookies to improve your user experience and provide you with customized advertising. If you click "I Accept" or close this window to continue, we will assume that you agree to us using cookies in accordance with our Cookie Policy.
I ACCEPT
The Ultimate Racing Experience
Pure Speed Racing Experience - Nationwide
-

Tracks & Dates Across the U.S.!
d

THE DEAL

%

WHAT WE LOVE

YOUR RIDE-ALONG: Ride Shotgun in a Camaro SS Drag Car at speeds over 100mph!
YOUR COMPETITION: Side by Side Camaro Competition - Reach speeds of over 100mph, get 3 side-by-side runs, pro-style single elimination
YOUR QUALIFIER: Drive a Dragster for 2-Runs down the strip at over 100 mph
YOUR ELIMINATOR: Drive a Dragster for 3-Runs down the strip including a 10 second full 1/4 mile run, hitting speeds up to 130 mph
YOUR PACKAGE: All packages include safety instruction, track orientation, demonstration run and safety gear

THE OPPORTUNITY: Now's your chance to experience that unbelievable adrenaline rush, at approximately 130mph in a 10 second ¼ mile!
THE CHALLENGE: Do you want to challenge your friend to a race? Well now you can! Drag race Camaros against your buddy for bragging rights!
THE THRILL: Each run includes an electrifying burn-out and a heart-pounding launch off the starting line that will have you gripping the butterfly wheel with white knuckles!
THE EXPERIENCE: As amazing as it is to witness, it is even more so to experience. Cross Drag Racing off your Bucket List

y

DESCRIPTION

Select Dates & Tracks Across the US

Drag racing is not subtle. It is a singular pursuit of acceleration. The amounts of power are unfathomable in this sport of extremes. This is not more obvious than when you are on the starting line. The air roars. The ground shakes. Noxious fumes wash over you. The cars streak toward the horizon, quick as lightening. Pure Speed Racing Experience offers you the opportunity of a lifetime with four different options to choose from. Ride Shotgun in their Camaro SS Drag Cars, hit over 100 MPH in the ¼ Mile creating enough force to leave you permanently smiling! Or choose to take control of the wheel and drive yourself with the Qualifier or Eliminator Dragster Experience. The Qualifier includes two runs down the strip for a 330 ft and 1/8 mile distance, pushing speeds of over 100 mph! The Eliminator takes it to the next level, pushing you longer and faster for three ridiculous trips down the strip, clocking in at speeds over 130 mph! Both the Qualifier and the Eliminator include course and safety instructions to ensure a safe and thrilling experience!

USEFUL INFO:

Online registration required
Subject to availability and weather
Dates may be added or changed
Ride-along participants must be 16 years of age with valid drivers license
Drive participants must be 18 years of age with a valid drivers license

c

THE FINE PRINT

Online registration only; must reserve the spot by expiration listed on the voucher; Valid only for 2020 event dates
Taxes & fees are not included in the price of yoru voucher and will be charged upon redemption
Ride-along participants must be 16 years of age with valid drivers license. Participants between the ages of 16-17 must have a parent or legal guardian present
Drive participants must be 18 years of age with a valid drivers license
Optional $1,000 property damage liability cap available from merchant before driving for $50
Valid only for the option purchased
May be repurchased every 30 days
Limit 5 per person, may buy 2 additional as gifts
All dates subject to availability, dates may be added or changed
This deal is non-refundable
Merchant standard cancellation policy applies (any fees not to exceed the price paid for the voucher)
Mandatory insurance required for $38, Taxes and Fees not included and to be paid at the time of reservation
The event is weather permitting. In case of the event being canceled due to the weather, you get up to 12 months to reschedule

Promotional value expires November 30, 2020 at 12:00 AM PDT

a

THE BUSINESS

The

Pure Speed Dragster Experience

came to be over 5 years ago and has been pleasing both speed junkies and motor enthusiasts alike. The result allows motorsports fans to fulfill their dreams and experience a truly unique moment filled to the brim with speed and adrenaline. The beautiful sleek bodies and powerful engines of Camaro and Dragster vehicles await those willing to grab the wheel and put the pedal to the floor.

Questions? Check out our FAQ or contact us by email.

o

877.827.5017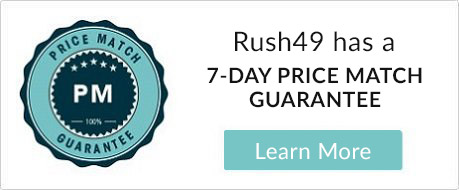 PEOPLE ALSO VIEWED THESE DEALS