A
We use cookies to improve your user experience and provide you with customized advertising. If you click "I Accept" or close this window to continue, we will assume that you agree to us using cookies in accordance with our Cookie Policy.
I ACCEPT
Exotic Supercar Driving Experience
Dream Drive Exotics - Tracks Nationwide
-

Multiple 2020 Dates and Locations Available
d

THE DEAL

%

WHAT WE LOVE

YOUR ENTRY LEVEL PACKAGE: 3-lap Autocross in an Audi R8 or Maserati Gran Turismo
YOUR EXOTIC PACKAGE: 3 or 5-lap Autocross in a Ferrari 458, Lamborghini Gallardo or McLaren MP4-12C
YOUR SUPERCAR PACKAGE: 3-lap Autocross in a Ferrari 488, Lamborghini Huracan, McLaren 720S

THE IDEA: Reward yourself or the adrenaline junkie in your life with a drive in their dream car
THE EXPERIENCE: Get behind the wheel of an Exotic Car! Drive 3 or 5 Laps on an autocross course and experience the handling of these cars!

y

DESCRIPTION

Valid for any 2020 Date and Locations

Locations throughout the US

Getting behind the wheel of your dream car doesn't have to be just a fantasy. Ditch the bucket list and feel the real-life purr of your ultimate ride with Dream Drive Exotics. Experience over 500 horsepower as you tear into an expertly-designed autocross course, with the choice of a Lamborghini , Ferrari, McLaren, Audi or Maserati at the clutch. With the careful guidance of a licensed instructor, you'll hug every twist and turn with the prowess of a pro - leaving you with nothing but adrenaline-pumping fun and the ultimate bragging rights of a dream fulfilled.

USEFUL INFO:

Online registration required
In order to provide the most favorable experience, all of the vehicles have an automatic transmission
An instructor will sit in the passenger seat for guidance, safety, and insurance purposes, but you will have complete control of the vehicle
You must be at least 18 years old with a valid drivers license
Family and friends are more than welcome! Note: Access to see the course is limited due to safety regulations
You should arrive at the event location 20 minutes prior to the time you scheduled
Depending on how many laps, the entire time you will be at the location can be 30 minutes to 1 ½ hours
In addition to laps included in your package, you will receive instruction from a professional driver who will be in the vehicle with you
Wear comfortable driving attire. Wear clothes that are not constricting yet dress in your style for pictures and videos
Upon booking you will make your selection for the vehicle that you will drive
You may purchase photos or video upon registering on the day of the event

c

THE FINE PRINT

You must be at least 18 years old with a valid drivers license
All dates are subject to change; Valid for 2020 dates only
Rescheduling is permitted if your selected date is 30 days or more away
Once you are within 30 days of your experience there is a $50 rescheduling fee to select a new date
The Dream Drive Exotic Experience reserves the right to cancel any event due to inclement weather
Taxes and fees are not included and will be charged upon checkout
It is required by all drivers that they provide official documentation from your insurance carrier stating that "you are covered up to $250,000 for privately owned, non- registered, exotic and high-performance vehicles; to be operated on an either a private course, off road designed for competition"
If you do not possess this document upon arrival for your reserved driving time, a $49 Vehicle Damage Policy must be purchased prior to driving any vehicle on the course
Valid only for option purchased
This deal is non-refundable
Non-transferable
Tax not included

Promotional value expires November 20, 2020 at 12:00 AM PDT

a

THE BUSINESS

Get behind the wheel and drive an high performance exotic car with

Dream Drive Exotics

! Drive in a 3- 7 Lap Autocross experience on select tracks around the United States.

Questions? Check out our FAQ or contact us by email.

o

877.827.5017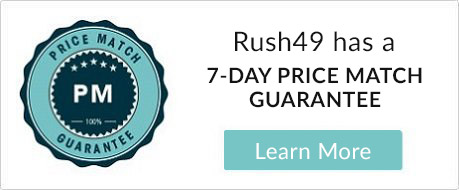 PEOPLE ALSO VIEWED THESE DEALS