A
We use cookies to improve your user experience and provide you with customized advertising. If you click "I Accept" or close this window to continue, we will assume that you agree to us using cookies in accordance with our Cookie Policy.
I ACCEPT
Bikram Yoga - The Original Hot Yoga
Bikram Hot Yoga Daly City - Daly City
-

Classes Daily - No Appointment Necessary
d

THE DEAL

%

WHAT WE LOVE

YOUR CLASSES: 10 Bikram Hot Yoga Classes over 60 Days
YOUR TIME: Choose the date and time of your 10 classes
YOUR CHOICE: Choose the instructor right for you

THE SWEAT: Burn away the baggage of the day with Bikram Hot Yoga
THE STRETCH: Feel the release as you stretch every part of your body
THE EXPERTISE: Learn from great, experienced teachers

y

DESCRIPTION

When & Where

Classes Daily, No Appointment Necessary

Bikram Hot Yoga Daly City

203 Southgate Ave

Daly City, CA 94015


Release the tension and stress from your body and mind with Bikram Hot Yoga Daly City. Utilizing the 26 postures, each part of your body will receive the workout it needs while you sweat away everything that you want to leave behind. With this deal, you have 10 classes that you can use when you please. Have a late morning, head to one of their early morning classes that start as early as 5:30 AM. If you want some late night stress relief, their late night class at 8:00 PM is perfect for burning away the day. Every pose works on something different in the body, and their many classes fit into the schedule of many different people. So if you're ready for a relaxing challenge, head to Bikram Hot Yoga Daly City.

USEFUL INFO:

First-time customers only. Valid for customers who have not attended Bikram Hot Yoga Daly City, Seacliff or San Mateo
No late arrivals, please arrive 20 min. early for your first class to register
Bring a yoga mat, large towel, water (rentals are also available)
Bikram Hot Yoga Daly City is located in private setting of Westlake Center Mall off John Daly Blvd. Studio is in the back of the mall kitty corner to Home Depot, next to Daly City Library
Parking is available in front & back of studio, parking lot in front of HomeDepot, or in parking garage at Westlake Mall
Classes will be held at 105 degrees Fahrenheit. Please consult with your state licensed doctor if you have any medical conditions before beginning your class

H

LOCATION

c

THE FINE PRINT

Promotional value expires April 23, 2020 at 7:31 PM PDT

a

THE BUSINESS

Bikram Hot Yoga Daly City

is the 26 postures Sequence selected and developed by Bikram Choudhury from Hatha Yoga. It has been proved and experienced by millions that these 26 postures systematically work every part of the body, to give all the internal organs, all the veins, all the ligaments, and all the muscles everything they need to maintain optimum health and maximum function. Each component takes care of something different in the body, and yet they all work together synergistically, contributing to the success of every other one, and extending its benefits.

Questions? Check out our FAQ or contact us by email.

o

877.827.5017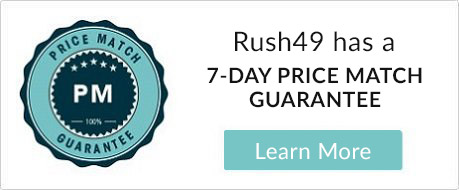 PEOPLE ALSO VIEWED THESE DEALS