TO COMPLETE YOUR REGISTRATION
This exclusive up to 57% off deal is only available here on Rush49.com
Ready to Redeem? Make sure you have purchased your unique voucher code here.
If you already have your Rush49 voucher code, click yes and follow the instructions to complete your registration.
Questions: Call
877-827-5017
or Chat with us 24/7
Like this offer? You'll love subscribers-only weekly flash sale.
Join the Slime Nation this summer at The Slime Run! You'll start this 5K course clean and in good spirits, and you'll finish it messy and in greater spirits! Take on the challenging obstacles throughout the course and embrace the "slimeage" as you enter four different slime zones along your way to the finish line. When you make it to the end of the course, dry off, grab a drink, and kick off your shoes for a slime party you'll never forget.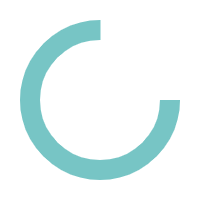 Step #1:
Purchase this deal from Rush49 and receive a unique code via email. You can also access your code any time with your Rush49 account.
Please note that when purchasing multiple vouchers/deals, each participant must register separately and individually with his or her uniquely assigned Rush49 voucher ID.
Step #2:
You must register for the event by visiting:
http://www.theslimerun.com/locations
1) Select your city and Click on "GET INFO" for the event. 2) Click on "REGISTER HERE". 3) Select your Registration Option. 4) Apply Voucher ID # as Coupon code. 5) Enter all the required info. 6) Agree to all the Terms & Conditions and complete your registration process.
Slime Run experience, Slime Run coupon, Slime Run promo code, Slime Run deals