TO COMPLETE YOUR REGISTRATION
This exclusive up to 50% off deal is only available here on Rush49.com
Ready to Redeem? Make sure you have purchased your unique voucher code here.
If you already have your Rush49 voucher code, click yes and follow the instructions to complete your registration.
Questions: Call
877-827-5017
or Chat with us 24/7

Experience the adrenaline rush that is Indy-style racing, organized by the "Driver of the Century," Mario Andretti. At the Mario Andretti Racing Experience, every effort is made for you to feel like just like the pros. Your experience begins with instruction before you get into a full size INDY-STYLE car. Check in with your crew chief before heading out onto the racetrack. Have in-car communication the whole way. Clock in at ridiculously high speeds and even get the green light to make passes! There is no pace car in sight as you fly around the track of your choice. This is the perfect gift for the adrenaline junkie in your life!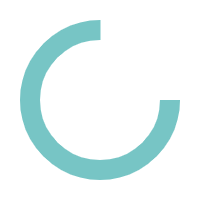 Step #1:
Purchase a deal from Rush49. You will receive a unique voucher code and redemption instructions. You may access your voucher at any time with your Rush49 account, or receive via email.
Step #2:
To register: Visit
http://home.877racelap.com/MARE/index.html
1) Click "Promotion Code Box." 2) Enter your Rush49 voucher code. 3) From the menu on the left, choose your driving experience. 4) On the next page, Choose "DRIVE (5) Minute Timed Racing Session. Enter "1." Click "Book." Choose Your Date and Time. Click "Book".
Rush49.com is an authorized reseller of Mario Andretti Racing Experience.
Mario Andretti Racing, Indy Car Experience, Indy Car Driving Experience, Andretti Experience, Mario Andretti Racing Experience
Mario Andretti Racing, Indy Car Experience, Indy Car Driving Experience, Andretti Experience, Mario Andretti Racing Experience
Mario Andretti Racing, Indy Car Experience, Indy Car Driving Experience, Andretti Experience, Mario Andretti Racing Experience